During the development of Action, in order to present a more sporty sound effect that can enhance the sense of experience, HAKII specially invited Oolong Studio's recording studio Paul and mixer HOLLOW to debug the EQ balance of a variety of different genres in sports scenes. Strive to get more authentic feedback every time you listen.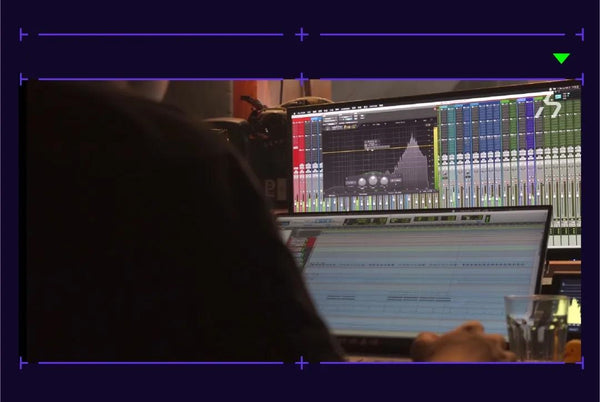 In order to meet the needs of a variety of indoor and outdoor sports, HAKII conducted a simulation analysis on the big data of the human ear, and divided the ear model into multiple regions for micron-level optimization and adjustment. While improving the wearing comfort of the headset, it maximizes the stickiness. Fit the auricle and ear canal to reduce the risk of earphones falling during high-intensity exercise.
Anti-Falling Movement, Easy Fit
The best way to deal with procrastination is to avoid all worries. HAKII Action adopts a rear-mounted body design, and has been adjusted and adjusted hundreds of times according to real experience feedback. No matter how high the exercise intensity, it can ensure a stable and comfortable wearing, allowing you to increase the exercise intensity with confidence and ensure your exercise performance.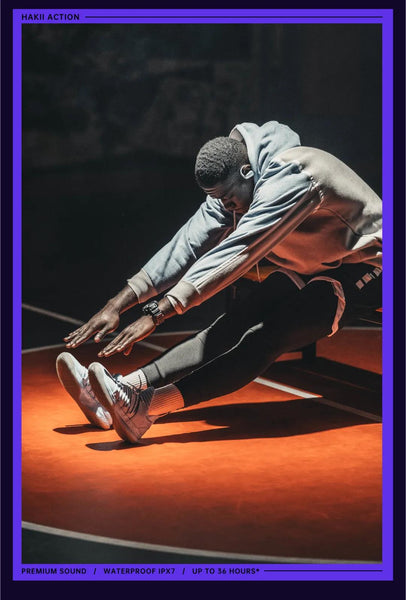 Waterproof and sweat resistant, well-tested
If you love one thing, you will continue to broaden its boundaries.
Because I love to sweat, I keep my body and mind widened again and again.
HAKII Action has IPX7-level strong waterproof performance, whether it is a sudden rainstorm or surfing in the water, you do not need to be afraid of all scenarios.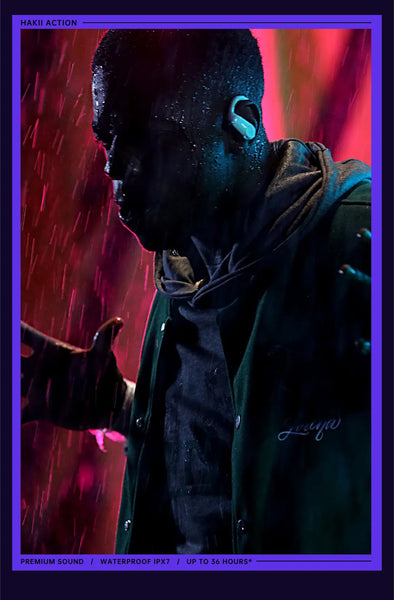 Super Battery Life, Not A Normal Product
To achieve the goal, it depends on the ability to implement to the end. HAKII Action adopts the classic design of the HAKII family of charging compartments. It is fully charged at a time. Both ears support 9 hours of long playback. With the charging compartment, it can reach up to 36 hours of battery life. You don't need to worry about charging the headphones all the time, you can concentrate on training and constantly break through yourself.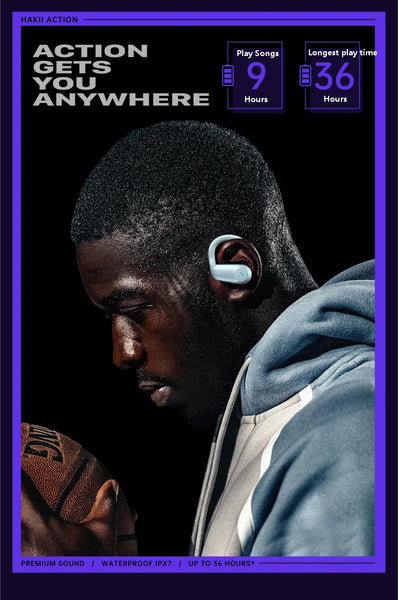 Fixed brake ring, best sound quality
If the pleasure of adrenaline soaring is the fun of sports, a battle song is the caffeine that best catalyzes fighting spirit.
HAKII Action uses a 10mm gold-size DLC-like diamond diaphragm. The sound field is majestic and magnificent, and the low frequency is powerful, allowing you to feel the muscle congestion while feeling the passion ignited by music.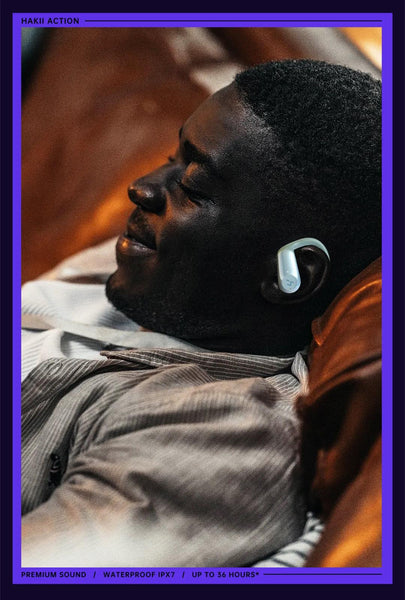 Hard core chip, refused to disconnect
Strong willpower determines the high efficiency of sports. Just as the main control chip determines the performance of the headset, HAKII Action is equipped with a new generation of Qualcomm QCC3040 true wireless Bluetooth 5.2 chip, stable connection and faster transmission, making sports more focused.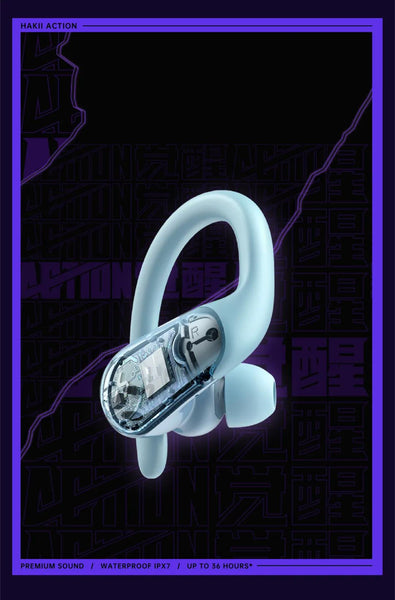 Don't hesitate, buy this headset now, enjoy music, and go for sports! Follow the rhythm to sweat, believe in yourself, break through yourself, and become a better version of yourself.
SHOP NOW:HAKII Action Wireless Sport Earphone